I am passionate about pediatric dentistry, something that I've become even more excited about after becoming a mother myself. I strive to help each patient develop a strong foundation of healthy habits, good nutrition, and great oral hygiene at an early age: When a child is enthusiastic about caring for their smile, they like going to the dentist!
I've always known that every patient has a unique story and distinct needs, and as I see those things in my own children, it has become even more apparent. I love learning what each patient requires, adapting and focusing on just them and their family with private, personalized attention. As a pediatric dentist, I appreciate the ongoing relationships with my patients, as I watch each grow into a young adult and know I've been a positive part of their development.
Growing up, I watched the amazing connection my father, Dr. Kramer, developed with his patients. I started working with him when I was 14 and instantly realized my own love for pediatric dentistry. After joining him in practice, and especially now as a mother, I am proud to continue his commitment to building lasting friendships and providing exceptional dental experiences to each new smile I meet. — Dr. Sara Bunin
Education and Continuing Education
Dr. Sara Bunin chose to follow in her father's education footsteps, because she knew the knowledge and experience he gained ensured the best care for his patients. She attended Emory University, where she graduated with a Bachelor of Arts in psychology and studied child psychology abroad. Her Doctorate of Dental Surgery was earned at the University of Maryland School of Dentistry. Dr. Bunin served as chief resident during her pediatric dental residency at Northwestern Children's Memorial Hospital, in Chicago.
Dr. Bunin's commitment to continual learning is reflected in her being a Diplomate of the American Board of Pediatric Dentistry. Through conferences, seminars, and lectures, including the annual American Academy of Pediatric Dentistry meeting, Dr. Bunin stays current on advances in the field. She also completes numerous courses through the Northern Virginia Dental Society, in which she interacts with and learns from other oral healthcare practitioners.
Professional Memberships
Beyond the Practice
Having lived her whole life in Fairfax, Dr. Bunin is honored to serve her hometown community now. She met her husband Kevin, who's a general dentist, at dental school. Dr. Bunin says she flashed him her trademark Kramer Smile and that's all it took! They share their life with two beautiful children who bring so much joy to their days.
When she's not working, Dr. Bunin loves to cook and try new and delicious foods. She also enjoys traveling, cheering at football games, exercising, and spending time with her family and friends.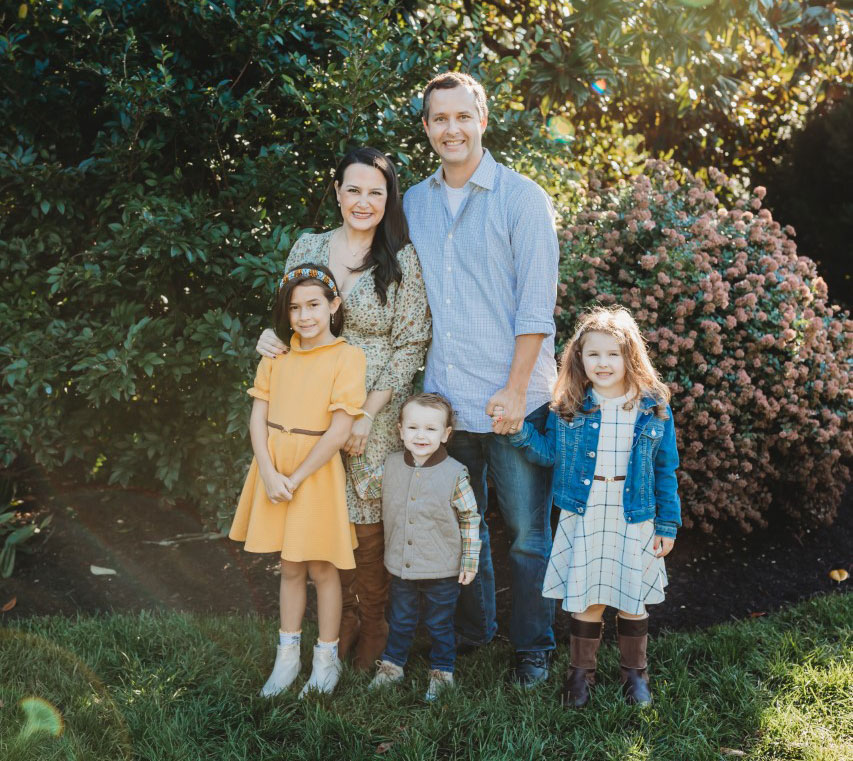 In the Community
Dr. Bunin is at her happiest when she's talking with others about dental health. She enjoys speaking with various local parenting groups: teaching parents how to help their children develop and keep healthy smiles. She also partners with several preschools and elementary schools to offer "tooth talks" to the students during Dental Health Month. Visit Dr. Bunin on Google+!