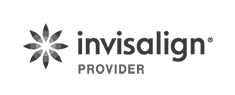 There's never been a better time to straighten your teeth with the most advanced clear aligner in the world. Our Burke dental office is proud to be a certified provider of Invisalign clear aligners, which give you a clear, convenient, and comfortable option to achieve the smile you've always wanted.
Invisalign is an FDA-approved, innovative treatment process used to straighten teeth with transparent, removable aligners. The aligners are custom-made for you out of durable, flexible thermoplastic. The aligners fit snugly over your teeth according to the impressions of your mouth taken at our Burke dental office.
Why Invisalign treatment?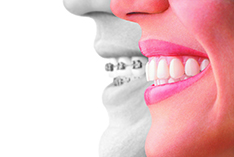 Unlike traditional braces and other orthodontic appliances, Invisalign aligners aren't bonded to your teeth. The aligners are removable, allowing you to eat, brush, and floss without the interference of wires. You can also temporarily remove them for special occasions.

Other advantages of this popular orthodontic treatment include:

A Discreet Look: Invisalign clear aligners are practically invisible, so you can straighten your teeth without many noticing.
Comfortable Fit: The soft and flexible polyurethane plastic doesn't irritate the inside of your mouth.
Improved Oral Hygiene: Since you can remove Invisalign aligners before brushing, you're able to clean them very effectively.
Fewer Dietary Restrictions: With braces comes a list of foods to avoid during treatment. Clear aligners allow you to still enjoy your favorite crunchy and chewy foods.
Fewer Office Visits: You only need to visit our office once every four to 12 weeks, depending on your treatment plan and taking into account convenience.
Length of Treatment
A course of treatment with Invisalign takes between six to 12 months for most adults, although actual time will vary from person to person depending on how small or big corrections are needed. Many people start seeing a difference in their teeth within two to three months of starting to use the aligners.
Ensuring Success
Invisalign is effective when you wear the aligners at least 22 hours a day. Not wearing them can lead to extended treatment time. You should only remove your aligners to eat, drink, or for your oral hygiene routine. Doing your best to remember to put them back in can lead to more efficient and effective treatment.
Good oral hygiene is also especially important during Invisalign treatment because leftover food and drink particles can become trapped beneath your aligners. Trapped food and drink can lead to stains, gum disease, or tooth decay. Try to keep a toothbrush, toothpaste, floss, and a case for your aligner handy for cleaning your teeth after a meal or snack.
When your treatment is complete, ask Dr. Aymach about a Vivera® retainer. Vivera retainers are custom-made using the same state-of-the-art technology as Invisalign clear aligners.
Is Invisalign right for you?
Invisalign has significantly developed over the years. Dr. Aymach now can treat almost every case with Invisalign. In addition, he has a great experience with Invisalign as he treated hundreds of Invisalign cases and continues to keep up to date with the latest cutting-edge developments through continuing education. Dr. Aymach will evaluate and determine if Invisalign would be the right choice for you at your complimentary consultation. Contact our Burke, VA dental office to schedule yours today!
Invisalign and the Invisalign logo, among others, are trademarks of Align Technology, Inc., and are registered in the U.S. and other countries.